Shawnee, KS
Water Damage Specialists
Welcome to Emergency Mitigation Services. When life brings the unexpected to your home, our team of water mitigation experts is here to help. We provide fast, professional, friendly 24-hour water removal and damage mitigation services following adverse events such as floods and storms. To stop the damage and get water damage cleanup services started on the right foot, call the EMS water damage experts in Shawnee for 24-hour water damage repair right away.
Why Choose Us?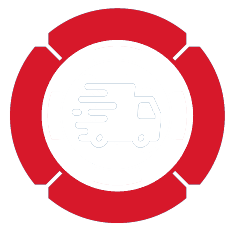 Fast Service to Any Size Disaster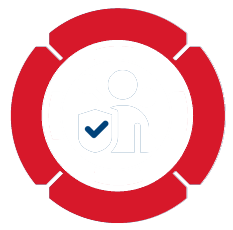 Highly Trained Professionals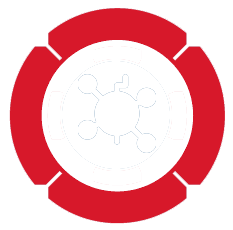 Advanced Tools and Equipment
Rapid Response · Commercial & Residential

We're Here To Help
REQUEST HELP
We're Here To Help
We work with your insurance.
For a stress-free claims process, EMS can help manage the insurance paperwork and process. Call for details.
Shawnee KS Midwest Water Damage Mitigation Specialists
It can be very inconvenient and frightening having to face water damage inside your home. Major water damage can be caused by many factors such as burst pipes, blocked gutters, flooding, leaking appliances, overflowing toilets and bathtubs, storms, ice dams, and sump pump backups, which usually happen without prior notice and need to be handled right away.
When you are dealing with a water crisis, Emergency Mitigation Services (EMS) in Shawnee KS will quickly respond to your situation. Our priority is to make sure you and your family are back into a clean, safe home. Emergency Mitigation Services will reduce and repair the water damage in your home. Our water damage mitigation specialists will always take immediate action to limit the damage and contain the problem. After ensuring that things are under control, our next step is to assist you in finding reputable specialists for water damage repair so as to return your house to its pre-loss condition. Shawnee KS' residents can surely rely on EMS to handle water crises quickly and expertly.

Water Emergencies to Watch Out For
Water disasters can have a variety of adverse effects, from blatant destruction of the floors and walls, dropped ceilings, and broken fixtures and furniture to more discreet but severe problems like mold and impaired structural integrity. That is why you need the services of one of the highly trusted water damage contractors in Shawnee, KS–Emergency Mitigation Services. Here are some of the most overwhelming water emergencies that our team at EMS are more than willing to address the soonest possible time:
1. Flooding
Storms, ruptured pipes, overflowing toilets, and leaking appliances can all result in flooding. We at EMS understand how distressing it can be to experience having wet kitchen floors, flooded basements, and water leaking through the roof. That is why we respond straight away when you require emergency flood damage cleanup to lessen the amount of damage to your home. Our skilled and polite personnel offer prompt water extraction services, getting rid of as much water as possible and as quickly as possible so we can prevent the damage from spreading. We do emergency water removal, sanitation, and clean up as part of our round-the-clock flood services.
2. Storms
In Shawnee, hailstorms, thunderstorms, snowstorms, and tornadoes are not an uncommon occurrence. Flooding, roof destruction, and downed trees are all consequences of harsh weather, increasing the necessity to have emergency water damage clean-up services. Good thing we have a storm damage repair company in Shawnee KS that is most trusted when it comes to storm damage cleanup and restoration of your house…Emergency Mitigation Services.
3. Molds
After your house is flooded, preventing mold growth is of utmost importance. In 48 hours, mold infestations can start to spread in damp areas of your property and if left unchecked, this produces toxic air that can cause serious health issues. Thus, if you are searching for your greatest defense against the formation of mold after floods or other water occurrences, you must hire a professional water removal company, like EMS in Shawnee, KS, and have them handle your emergency flood cleanup. Water damage shouldn't be ignored and any standing water within your home should be removed to prevent further harm.
Fast Customer Service: What Sets EMS Apart from Others
EMS is your top water damage clean-up company in Shawnee that will be there for you 24/7 the moment your call for assistance. We waste no time delivering our services once we know that your windows are broken, that sewage is gushing from your drains and toilets, or that a damaged roof openly leaks water into your household. In times of emergency, our water damage cleanup crews are prepared to act ASAP.