Olathe, KS
Water Damage Specialists
Welcome to Emergency Mitigation Services. When you need fast, professional, friendly water removal services in Olathe, KS, following events such as plumbing problems, floods, and storms, call EMS any time, day or night. When it comes to home flood cleanup, the longer you wait, the worse the damage gets. To minimize the damage and get water damage cleanup started, EMS is here to provide residential emergency flood damage cleanup.
Why Choose Us?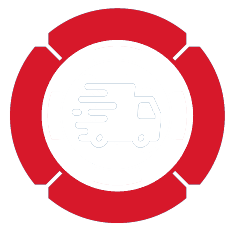 Fast Service to Any Size Disaster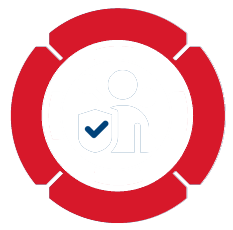 Highly Trained Professionals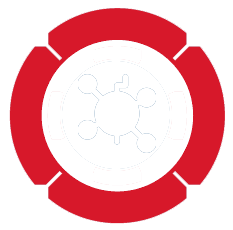 Advanced Tools and Equipment
Rapid Response · Commercial & Residential

We're Here To Help
REQUEST HELP
We're Here To Help
We work with your insurance.
For a stress-free claims process, EMS can help manage the insurance paperwork and process. Call for details.
FLOODS
Residential flooding can be caused by a variety of things such as broken pipes, overflowing toilets, septic backups, storms, or leaking appliances. Emergency flood damage cleanup from EMS 24-hour flood services minimizes the water damage to your home and gets the cleanup process started. A flooded basement, water dripping through the ceiling, or puddles on the kitchen floor are overwhelming; our skilled, professional, friendly water extraction teams rapidly remove as much water as possible in order to reduce the damage. Then they get to work setting up dryers, fans, and dehumidifiers to dry out the area and prevent further damage.
MOLD
Preventing the growth of mold following a home flood is a critical component of any water mitigation efforts. Mold can begin to grow within 48 hours, and, unless eradicated, the result is toxic air that can cause serious health problems. Professional mitigation services from EMS water damage contractors in Olathe, KS, are your best defense against mold following water damage in your home.
STORMS
Thunderstorms, tornadoes, snowstorms, and hailstorms are part of life in Olathe, KS. Extreme weather often brings flooding, fallen limbs, and roof damage. Call the water damage experts in Olathe, KS, to help clean up storm damage and restore your home to safety. We'll remove the water, get things drying out, and work with your insurance company to get things back to normal.
RAPID RESPONSE & SANITATION
When you need help right away, call EMS. When sewage is flowing or water is freely entering into your home from broken windows or a damaged roof, there's no time to wait. Our water damage cleanup crews are available to provide a quick response in emergency situations. We remove all standing water and then dry and sanitize the area to prevent bacteria growth.
24-Hour Emergency Service
Flooding and water damage is not something that can wait for normal business hours. Whether it's a frozen pipe that bursts late on Christmas Eve, or flooding from a rainstorm that struck in the middle of the night, you can contact EMS for emergency water damage clean-up on any day of the year, at any time of the day or night. We provide 24-hour water removal to help minimize prolonged damage and reduce the odds of mold growth in your home. When you need emergency water removal done fast, call EMS. We'll send our cleanup team to your home immediately to help set things right again.
Let us introduce ourselves.
Emergency Mitigation Services is a water damage removal company serving homeowners throughout the Olathe metro area. Our #1 goal is to help get your home back to normal after a water disaster. Our highly skilled staff moves quickly to minimize damage and help you recover. When you've got water where it doesn't belong, call EMS.