Mission, KS
Water Damage Specialists
Welcome to Emergency Mitigation Services. When life brings the unexpected to your home, our team of water mitigation experts is here to help. We provide fast, professional, friendly 24-hour water removal and damage mitigation services following adverse events such as floods and storms. To stop the damage and get water damage cleanup and repair services started on the right foot, call the EMS water damage experts in Mission for 24-hour water damage repair right away.
Why Choose Us?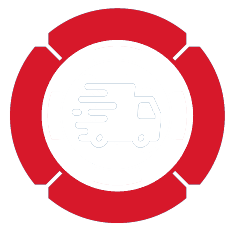 Fast Service to Any Size Disaster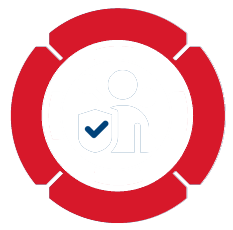 Highly Trained Professionals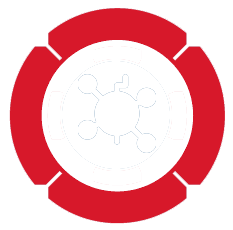 Advanced Tools and Equipment
Rapid Response · Commercial & Residential

We're Here To Help
REQUEST HELP
We're Here To Help
We work with your insurance.
For a stress-free claims process, EMS can help manage the insurance paperwork and process. Call for details.
Mission KS Midwest Water Damage Mitigation Specialists
You may want to plan for water damage when you own your own home. Since water damage can happen at any moment and can be quite expensive to fix if ignored, it is impossible to totally prevent it. Having a plan for readiness might be helpful if you want to stop water damage. Fortunately, we have the equipment you require and trained personnel to do the operation for you.
All about Water Damage
There are several factors that might lead to water damage, including:
A leak or a busted pipe has left holes in your house.
flooding caused by a sink or toilet overflow.
an unreliable water heater (which usually causes flooding)
When your roof leaks, water seeps through the walls and into your house. a broken pipe in your crawlspace or basement. Since water damage can occur suddenly, it's critical to know what to do when you suspect a problem.
What to Do If Water Damage Is Suspected
To see if your water meter is moving, check it.
Keep an eye out for indications of water damage, such as stains on walls and floors, rusted plumbing, and the growth of mold in your property (see below for more information about mold).
If you see any of these symptoms, immediately close the main water valve!
Our Water Damage Services
The process of water damage rehabilitation and repair in Mission includes cleaning up a building or structure after it has been flooded. You may complete this on-site, or we can send one of our skilled crews to perform it for you.
Water mitigation refers to the act of removing moisture from your house in order to avoid the growth of mold inside your walls and ceilings as they naturally dry out over time. We utilize dehumidifiers, fans, humidifiers, and dechlorinators, among other professional gear, to remove excess moisture from your property before it causes harm.
Restoration services are available after a flood. These are some examples of these services:
Commercial Services – Water Damage Experts in Mission, Kansas
Commercial services are offered by a team of highly talented, qualified, and experienced professionals that understand the specific demands of businesses. We respond fast and provide sanitary services when a storm, fire, flood, mold, or any form of business property damage happens. Using cutting-edge technologies, we can repair commercial water damage swiftly and with minimum disruption to your business. We use cutting-edge devices, such as humidity sensors, to manage moisture levels throughout your building, ensuring that mold development is never a problem again. We avoid using typical treatments such as soaking chemicals or startling sprays, which may worsen rather than cure the problem.
Residential Services – Water Damage Specialists in Mission, Kansas
Our staff at Emergency Mitigation Specialists is here to assist you if your home has suffered water or fire damage. We have the skills to rapidly and effectively repair your house. For residential customers in the Midwest, we offer quick response services. Our staff works on a variety of residential properties, including houses that have experienced mold growth, storm damage, or fire damage, to repair them as rapidly as we can without compromising the caliber of our work or the materials we employ.
24/7 Emergency Water Damage Services in Mission, KS
Any water damage, fire damage, or other catastrophic issue may be helped with by our emergency services, which are accessible around-the-clock. Within an hour of your contact, we can provide urgent assistance and be at your residence or place of work.
We offer a free estimate and will visit your home to evaluate the damage so that we can suggest the best repair strategy. If necessary, we will work with insurance providers to make sure that all required claims are submitted on time, as well as with neighborhood officials to arrange any clean-up necessary after a flood occurrence like this one.
About EMS
The most crucial thing to understand about EMS is that we are a group of qualified experts that have been assisting individuals with catastrophe recovery since 1999. Our objective is to create and surpass your expectations at every stage of the catastrophe recovery process while assisting you. Call us right away if you require assistance with water damage mitigation or other emergency services since we cover the area from Northeast Kansas to Northwest Missouri.
All of your water damage needs may be met by Midwest Water Damage Clean-up and Repair Specialists. For both residential and commercial premises in the area, we provide drying out and restoration services. Our group of qualified professionals can return your home or place of business to its prior condition while also assisting you in getting back to your regular routine.